COME INSIDE
Are you a foodie, a juicer, free from or more of a meat and two veg? Do you prefer organic, local or economical?
Take a tour of what's on offer at Eggs to Apples to suit you.
SURROUND YOURSELF WITH GOOD PEOPLE AND ONLY DRINK GOOD COFFEE
Serving great coffee, teas and light refreshments as well as simple, quality breakfast and lunch dishes.
Our access off the main London to Hastings road and a big car park means we are a great place to stop and refuel before a long journey, on the way home from work, or a school run pit stop.
PRE-ORDER SERVICE
Planning ahead, in a hurry or just know exactly what you want? You can call or email to place an order that will be available to collect at your convenience.
01580 860566
If you can't see what you want in store it may be that we can order the item in just for you so don't give up, ask a member of staff.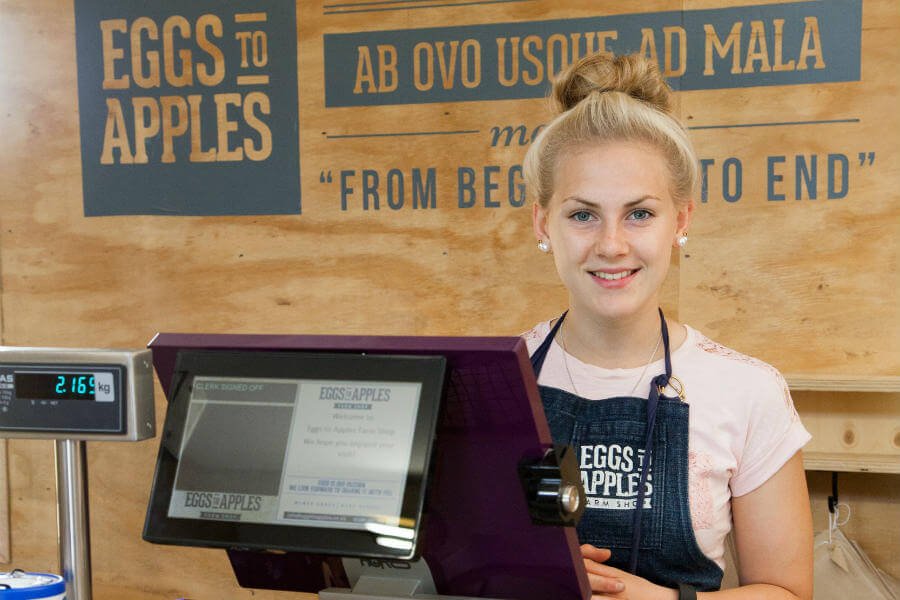 Our shop is located on the A21 in Hurst Green the old "London Road", between Tunbridge Wells and Hastings.
OPENING HOURS
MON TO SAT : 10 am – 4 pm
SUN : 10 am – 3 pm
SAY HELLO!
---
T: 01580 860566
---
---
www.eggstoapples.co.uk
Eggs to Apples Farm Shop
London Road, Hurst Green,
Etchingham, East Sussex
TN19 7QP
MON TO SAT: 10 am - 4 pm
SUN: 10 am - 3 pm