RECRUITING!
FULL TIME & PART TIME
EXPERIENCED TEAM MEMBERS
We are always on the look out for team members with experience in food service, café operations and general retail for our growing business.
If you are self motivated, dedicated, and charismatic then come and join the award winning team.
Covering letter and CV to: [email protected]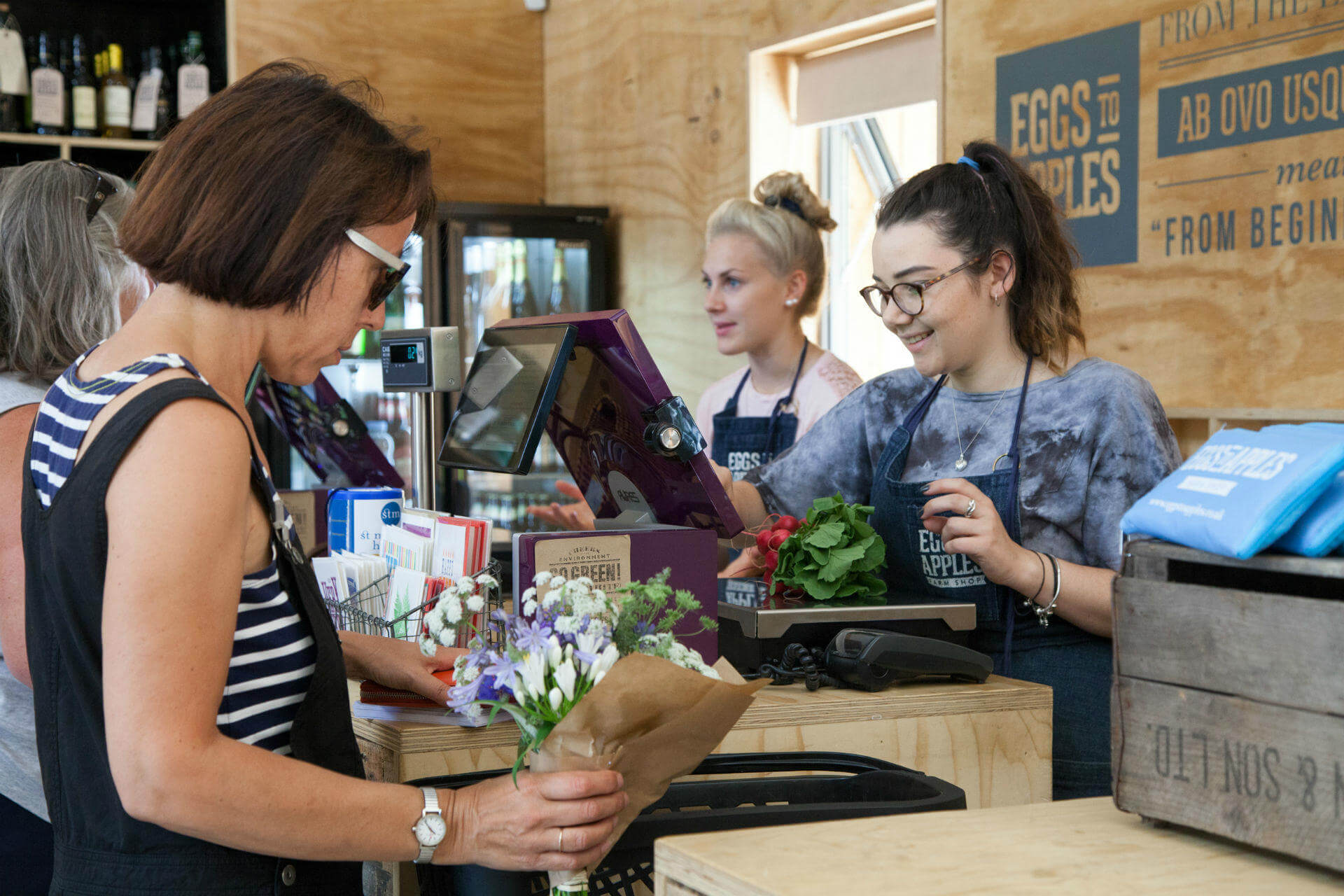 SAY HELLO!
---
T: 01580 860566
---
---
www.eggstoapples.co.uk
Eggs to Apples Farm Shop
London Road, Hurst Green,
Etchingham, East Sussex
TN19 7QP
Monday, Tuesday & Wednesday
9am – 5pm
Thursday & Friday 
9am – 6pm
Saturday
9am – 5pm
Sunday
10am – 4pm
Please visit our events page for seasonal opening hours