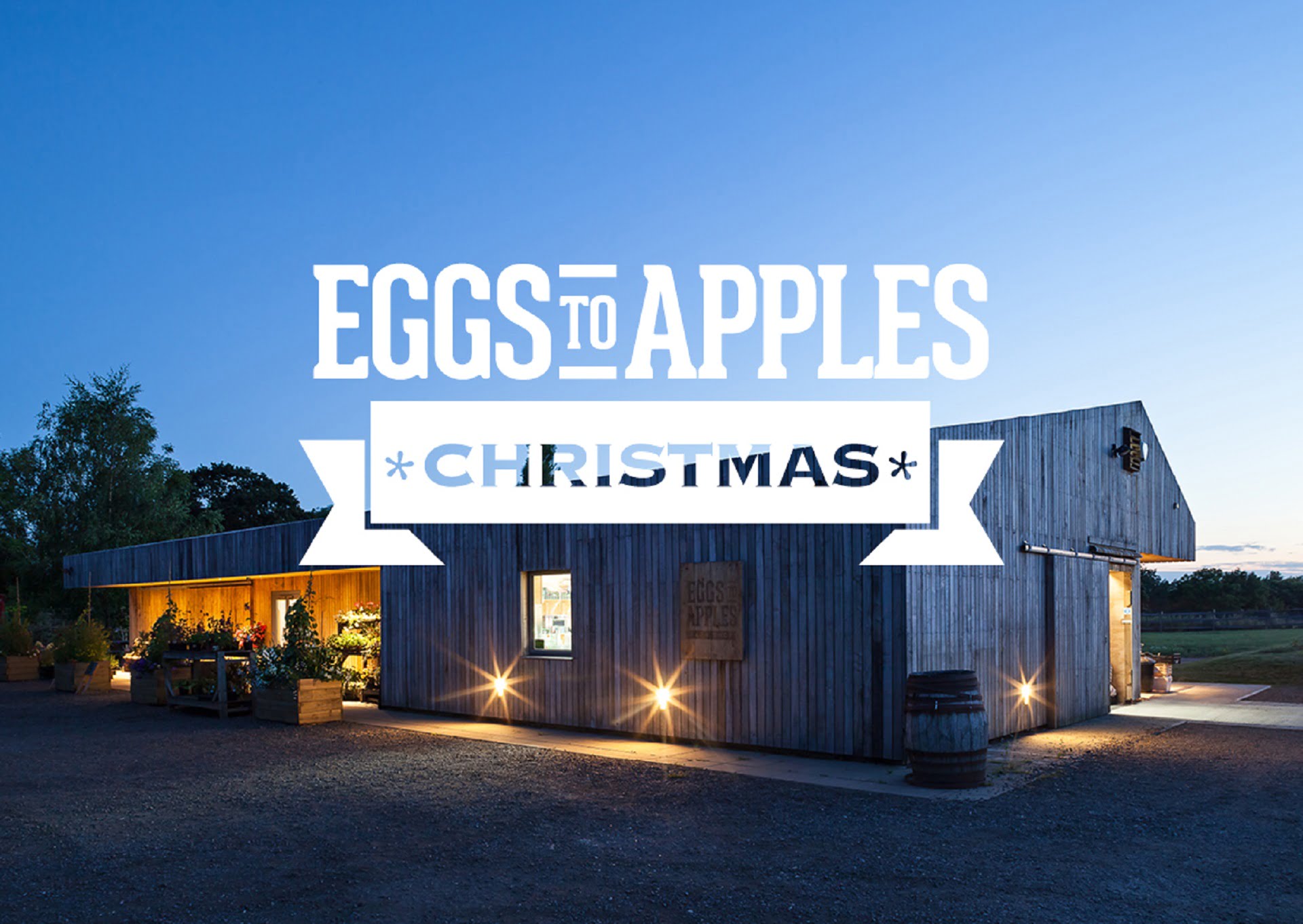 CHRISTMAS AT EGGS TO APPLES
Come and try, taste and experience the best of Christmas at Eggs to Apples farm Shop.
Pick up your order form, or download it from the link below, and let us steer you away from the pressures that seasonal planning can bring. Our skilled and highly knowledgeable staff are on hand to organise hampers, gifts, Christmas trees and more, as well as advise, source products and answer any questions you may have.
We're fully stocked & open every day until Christmas, and look forward to seeing you over the festive period. 
Don't forget to look out for seasonal events taking place over the coming weeks via our Events Page.
WE ARE PROUD TO OFFER OUTDOOR REARED, FREE RANGE BRONZE TURKEYS DIRECT FROM SHEFFIELD FARM, MAYFIELD, EAST SUSSEX.
WILL SHEFFIELD'S TURKEYS ARE DRY PLUCKED AND HUNG FOR A MINIMUM OF 10 DAYS WHICH DEVELOPS THE FLAVOURS AND TEXTURES FOR AN UNRIVALLED CHRISTMAS FEAST.
Along with turkeys and all the trimmings you can also order goose, joints of beef and Christmas hams.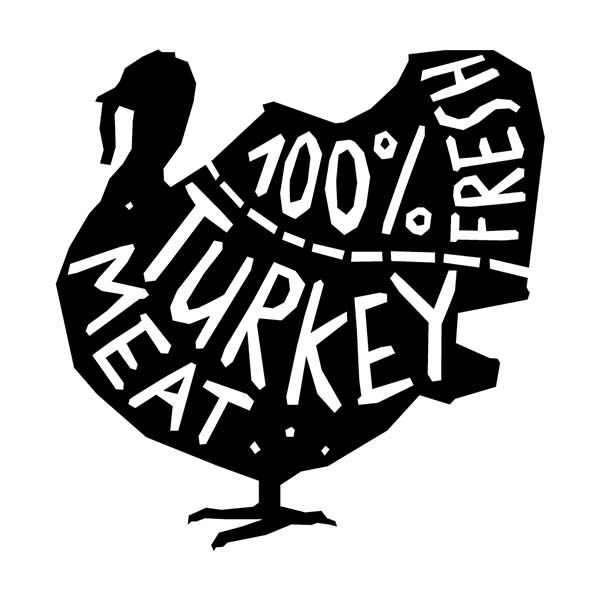 LET US TAKE THE STRESS OUT OF YOUR CHRISTMAS GIFT SHOPPING.
Order a bespoke wicker hamper beautifully packaged full of premium quality local and seasonal products or choose from one of our ready made gift hampers to suit all tastes.
We also offer a cost effective range of gift trays which can be packaged to suit any budget. Simply provide a list of your recipients and we will do the rest or come, browse and choose for yourself. Corporate packages and delivery options available. Please ask a member of staff for further details.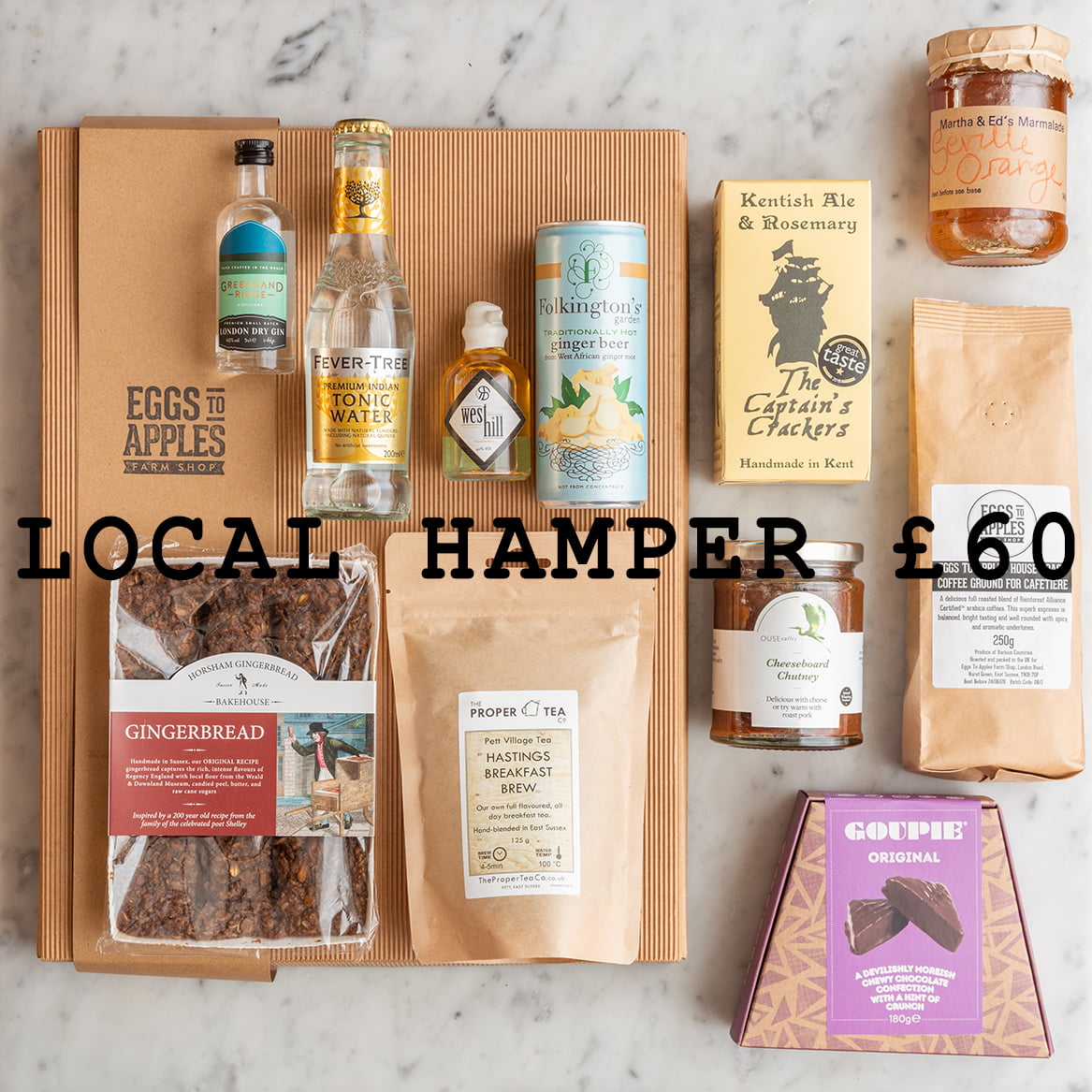 COLLECT A BOX BRIMMING WITH SEASONAL GOODNESS
Place your Christmas Order with us so you can eat, drink and be merry with ease. Christmas order forms are available in the shop or using the download link below.
Orders must be placed by the 14th December, and will be ready for collection on the 22nd, 23rd or 24th December.
FRUIT AND VEGETABLES
FRESH AND SMOKED FISH
TURKEYS, BEEF JOINTS, HAMS AND MORE
DELICATESSEN DELIGHTS
CHEESES FOR THE CHEESE BOARD
SOMETHING FROM THE CELLAR
CHRISTMAS TREES AND WREATHS
HARD TO FIND INGREDIENTS
AND ALL THE ESSENTIALS
Please ask in the shop or call 01580 860566 for more details
Late Night shopping event & BBQ Van Friday 6th December
Late Night Shopping Thursday 19th December
SAY HELLO!
---
T: 01580 860566
---
---
www.eggstoapples.co.uk
Eggs to Apples Farm Shop
London Road, Hurst Green,
Etchingham, East Sussex
TN19 7QP
Monday, Tuesday & Wednesday
8.30am – 5.30pm
Thursday & Friday 
8.30am – 6pm
Saturday
8.30am – 5pm
Sunday
10am – 4pm
Please visit our events page for seasonal opening hours